Simple and

Fun
Many of you have painted along with me on my Facebook or YouTube videos, in my Essential Elements course or in person at my studio, CHROMA. This year I created a new opportunity to paint with me. It's called in the STUDIO with Kathleen.
We have a new online oil paint class each month where I guide you through each step of my painting process. And I just don't tell you where to put the paint, I tell you WHY I am doing everything I do.
If you've ever thought...
> I don't know where to start
> I don't know where to stop
> I don't have a process to follow throughout the painting.
> I need help with seeing the values
>. I need help mixing color
>. How do I know if my reference photo is good?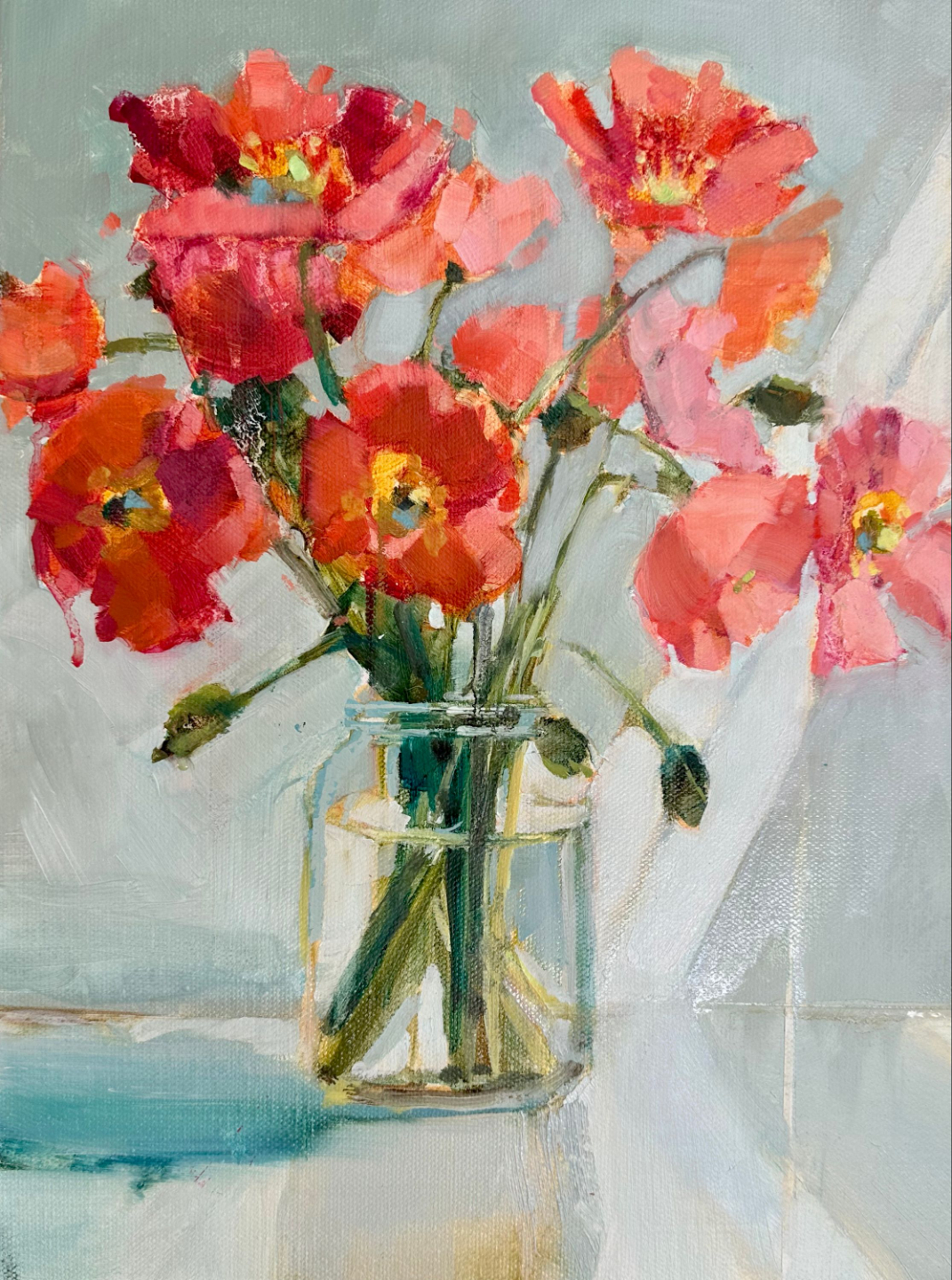 then 'in the STUDIO' will help you answer those questions.
I invite you to join me!
My goal is for you to paint confidently on your own. Through the monthly paint classes I will give you the tools to do so.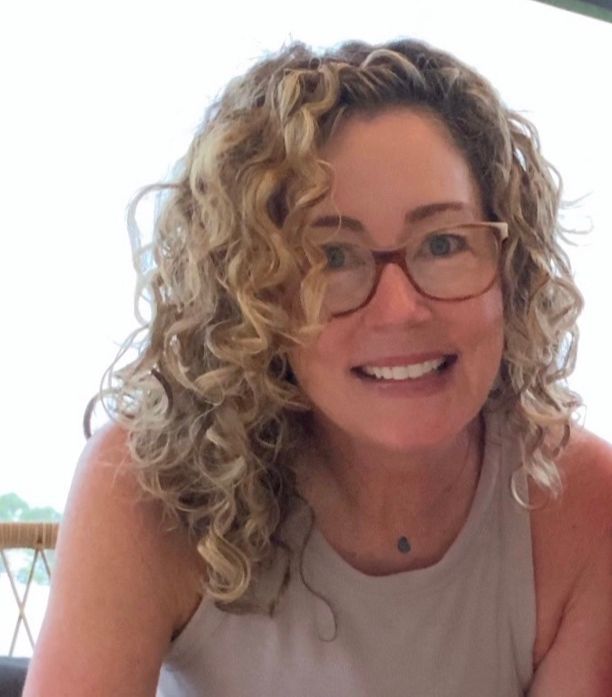 Who am I
and
why should I be your painting guide?
I was a hobby painter and elementary school volunteer art teacher for many years.
When my oldest son left for college, I decided to go back to school and become a real art teacher. Long story, short, I did it!
An amazing elementary school with a magical principal believed in me. And you know what?
It changed me forever.
I became a teacher AND a better artist. Soon after, I opened my own art studio on beautiful, 30a, in Santa Rosa Beach, FL and began teaching adults the skills I learned.
What I realized was that when I was teaching elementary school art, the basic elements of art that I was teaching to my students were also making me a better painter. By teaching the principles, or elements, I naturally developed a process which I use every time I paint.
It is not a formula. It is a guided way of thinking so you can consider and "check the box" on things good values, and bold color. By using the elements of art to create your painting process you are well on your way to a good, completed painting.
It is this awareness that I wish to share with you each month when we paint together. I was in your shoes. I can show you the path to take.
What's included in the monthly painting membership?
Each month you will get:
✔️ A new painting subject to paint along with
✔️ A pre-recorded painting demonstration with super simple, step-by-step guidance.
✔️ 2 live calls a month with me to ask questions about the demo video and also share the challenges and lessons from each month!
✔️ Once you join, access to each month's paint class never expires, as long as you remain an ITS member. 
✔️ PLUS access to past live classes so you always have new subjects to inspire you
Please note that doors to the membership open once a month so that we can make sure any new students are able to start from a fresh painting subject. To be notified when doors are next open please join the waitlist. 
This is what we will be painting in September's class
So how does it work in the membership?
Week 1
I will give you a photo reference that we will be painting from that month. I'll break it down with you answering questions like?
What part is inspiring me the most about the reference?
What challenges might I face painting it?
What's most exciting about this subject?
How does each element come into play?
What's the black and white version look like? What is it telling me?
All this information will have a week to marinate in our head while we prepare to paint.
Week 2
I will send you the pre-recorded painting demonstration with super simple, step-by-step guidance.
Week 3
Paint week. Post your progress in the Facebook group for comments and encouragement from me and the other artists. I will do a LIVE Zoom call this week to give feedback. These are awesome! I love them as much as the students.
Week 4
Another LIVE session with me. We will all be on a Zoom call together and I will review the lesson and answer any questions you have. What were the challenges and lessons learned from this painting? We wrap it all up and get ready for next month's class.
"Your process, if followed, will ensure success. The Essential Elements course is outstanding, the examples reinforce the learning and painting demonstrations are incredible!"
"Kathleen, your patience, process, talent and teaching skills are the secret recipe. Your online presence is the best and you have made such good use of your time to execute your vision. I am very excited for you and those of us who follow you."
"You are BRILLIANT!!!! Honestly, this information and the way it's presented is amazing!!! You're such a good teacher and so easy to listen to. The color segment was so helpful and will hopefully make a big difference for me. I'm so happy! THANK YOUUUUU!!! I'm going to spread the word to my friends for the next chance of signing up."
"I continually take classes. Your course is by far the most informative"
"You know before I found your course I had looked everywhere. None of them really caught my eye except yours. I was looking for something to help me draw, then learn how to paint. Your program has a unique approach. Drawing is part of "YOUR PROCESS". You process allows you to bring your beginning drawing talent forward and paint. That's unique."
"Best of all, no more flat and muddy colors but instead brilliant ones that bring light and life to the images I want to paint. Thank you Kathleen!"
"I have learned so much from taking this class, "In the studio with Kathleen", and love the support and feedback I receive. Kathleen is amazing in her critiques and my work looks so much better with her feedback. Our facebook group is a nice addition, where members can ask questions, post their progress and receive comments from other members. I am so happy I found Kathleen and 30A CHROMA."
"I can't thank you enough for all the thought and effort you put into your instructional videos. I watch them over and over, and, with each viewing I gain more insight of and appreciation for "the process." I love, love, love how you are able to communicate so effectively exactly what you are thinking during the creative process and how you assess the status (for lack of a better word) of your painting and adjust how you go about your work to achieve the result you visualize. It's truly a unique gift!"
"This is an enriching collaborative experience. Kathleen's classes are the absolute best in online experiences! I don't know how Kathleen does it, I am taking classes often and there is nothing that compares to her student connectivity and the quality of the instruction."
What is the cost of joining you every month?
How do I access paint classes that you did before I joined?
What medium will you be painting the monthly demos in?
BONUS!
Look at all the past classes you get access to as a member...
---
Become the creative you've always wanted.
---