37 Thoughts About Color
May 24, 2022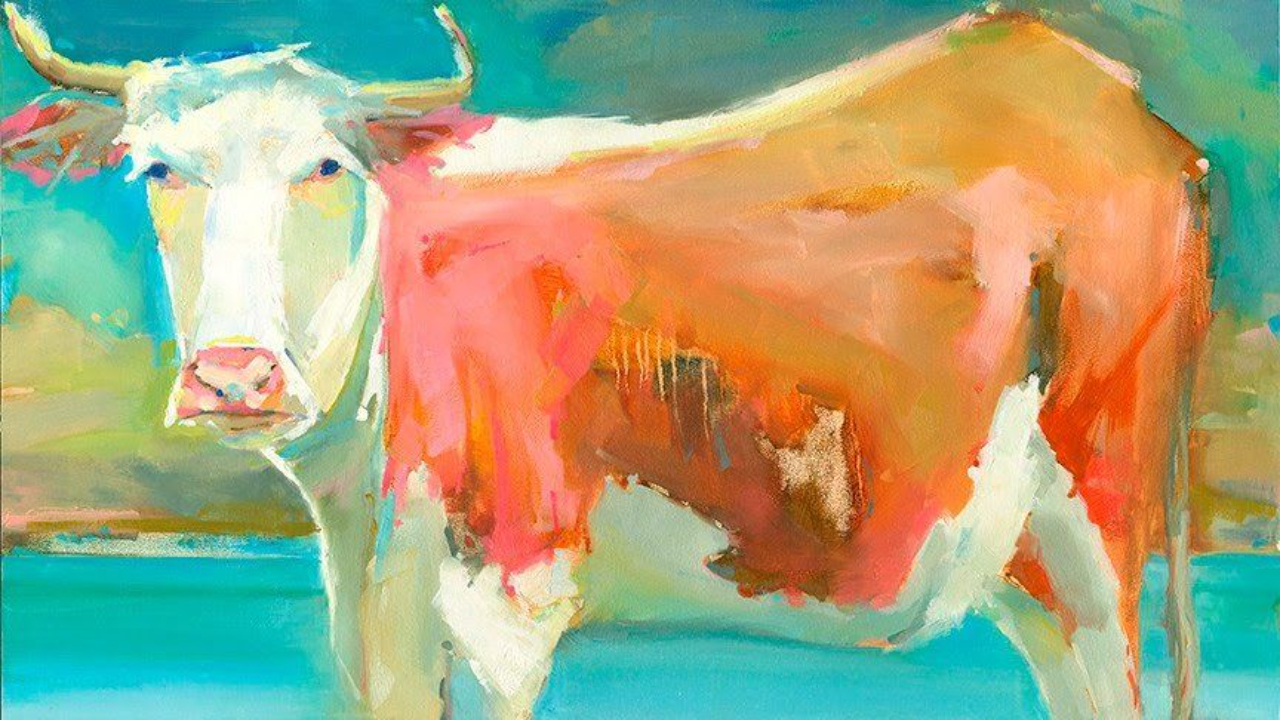 What a glorious day it has been. I planted my spring garden today and I am enjoying a breezy Florida late afternoon as I write this on my back porch.
My mind is on color.
I taught a wonderful, day-long color class yesterday. It is always a treat to be live with students since I mostly teach online these days. It was very special that 3 of my online Essential Elements students were actually at the class and I got to paint with them in person!
Today I gave myself an exercise to make a list of color musings to share with you - things I've come to learn about color and how I use it.
Here are 37 things that came to mind:
Sir Isaac Newton passed a beam of light through a glass prism. It broke in the colored bands, and later became known as the color spectrum (and lead to the color wheel).
The definition of color = hue, value & chroma
Hue = color. That's all
Good value means you can use any color you want.
Knowing chroma will help mix better color.
Color is relative to whatever color is next to it.
Without light there is no color.
Color can be the subject of a painting (think abstracts).
Knowing the properties of each tube of your paint will help you mix better.
Using only analogous colors, warm colors or only cool colors will make a more unified painting.
Inorganic colors produce more local color.
When painting bright colors, keep the value close.
Organic colors produce more intense color.
Your own color mixing bootcamp: Use the 3 primaries and white to mix all your colors
Gray = red, blue & yellow
Adding white to a mixture will cool it down.
Colors have different values right out of the tube.
When mixing dark colors add a touch of white to see which color it is leaning toward.
Mix your pigments with a palette knife and not your brush to avoid gloppy-brush-syndrome.
Color speaks to our emotions.
Color can be used to emphasize an area - like your focal point.
Color can be used to create form.
Complimentary colors just look good together.
Complimentary colors mixed together = gray
Adding white too early can lead to mud.
Place warm spots of color near cool ones, and cool spots near warm ones.
When adding a new color to a painting, look for other areas of the painting to add that color.
The key to more natural greens is mixing in a warm color (red or orange).
Indian Yellow will brighten a dull, lifeless area of my painting.
I often use Ultramarine Blue for a sky.
Indanthrone Blue is my newest favorite color.
I splurge on ultra-saturated, premium quality, GOLDEN Acrylic Paints.
I save money using white gesso instead of titanium white in my acrylic paintings.
Orange and pink look really good together.
I use blue the most.
I start my panting by "drawing" in transparent oxide orange.
Most of my paintings are a majority of grays ( a mixture of red, blue & yellow.
Wishing you a most colorful week!
GRAB THIS LIST AS A PRINTABLE GUIDE!